The right package that speaks with confidence.
This in-office
NON-SURGICAL & PERMANENT

Penis Enlargement does not require general anesthesia, scalpels, or stitches.

Expect SAFE, ZERO pain, and REMARKABLE results FOREVER!
Welcome To Mens Medical Male Enhancement
A NON-SURGICAL & PERMANENT SOLUTION
At Mens Medical, we offer an array of services to meet your unique male enchantment needs. By offering a combination of specialties under one roof, we create the continuity of care that assures positive patient outcomes.

There are many types of male enlargement treatments available today, including surgical and non-surgical methods. The board-certified doctors at Mens Medical utilize minimally invasive permanent medical procedures for penile shaft, penile glans, and scrotal enhancement treatments.
Our Male Enhancement Treatments
Expect a SAFE & PERMANENT Penis Enlargement with Men's Medical in-office treatment that does NOT require general anesthesia, scalpels, or stitches.

Reduce ALL Shrinkage & Increase GIRTH!

One (1) In-Office Visit Enhances Shaft & Glans Up to 35%
Be a SHOWER & GROWER!

Two (2) In-Office Visits Enhances Shaft & Glans Up to 80%

MOST POPULAR
Personalized for Ultimate GAINS & the Total Package

Three (3) In-Office Visits Enhances Shaft, Glans & Scrotal
People from all over the globe use our services to improve their life.
MEET THE TREATMENT CREATOR
Pioneer in the field of male enhancement | Founder, Loria Medical
Dr. Victor Loria has developed a novel and highly effective male enhancement Permanent Dermal Filler Injection Technique which is currently only being performed at Loria Medical Cosmetic Centers and affiliates throughout the United States.

This NON-SURGICAL, MINIMALLY INVASIVE in-office procedure does not require general anesthesia, scalpels, or stitches, and best of all, it delivers permanent results with minimal downtime from enjoying life.
Penis size is a taboo subject for a lot of men, but it's really something that should be talked about more! Many men wish they had a larger penis for additional pleasure in the bedroom, but they're not interested in doing anything 'major' to achieve this. But with Atlanta male enhancement services from Men's Medical, it's possible to increase penis girth without any pain or downtime.

Thanks to dermal fillers, men can enhance their penis size in both the flaccid and erect state. Men who have this procedure done feel more confident in the bedroom. They're also comfortable undressing in front of their partner and letting their body be seen during sex. Incredible things can come from the bedroom when both you and your partner are comfortable and free!

To learn more about male enhancement in Atlanta GA, contact Men's Medical today. Our board-certified doctor has extensive experience with this procedure and uses high-quality fillers and advanced techniques.
1. What Does the Process for Atlanta Male Enhancement Entail?
Once you see how easy it is to enhance your penis size with dermal fillers, you'll wish you would have done it sooner!

The process starts with an initial consultation, which can be done over the phone. It's confidential and discreet. If the procedure sounds like a good fit for your goals, you can schedule an exam. This gives our doctor a chance to look over your medical history and make sure male enhancement in Atlanta GA is right for you.

As long as everything checks out, you can schedule an appointment at your convenience, and we'll do the procedure. A needle is inserted just beneath the penile skin to deliver the filler injection. We use only safe, effective, and FDA-approved fillers – never silicone-based fillers.

When the fillers have been injected, they stimulate collagen production in your body for long-lasting, natural results. There is minimal downtime associated with the procedure – most men only take a day or two off work.
2. What are the Benefits of Atlanta Male Enhancement Using Fillers?
Pills don't work. Pumps are inconvenient and temporary. And surgery carries a lot of risk. But our non-invasive procedure is completely unique! Here are some of the benefits you can expect:

Non-invasive, outpatient procedure
No more than one hour
Minimal downtime
No pain or discomfort
100% effective for all men
Immediate, long-lasting results
No stitches, scars, or anesthesia
No reported complications
If you want a thicker, girthier penis to pleasure your partner and enhance your self-esteem, Men's Medical can help you achieve your goals. With our personalized, white-glove service and board-certified doctor, you can rest assured that you're in great hands! Schedule your consultation for Atlanta male enhancement today.
"I feel way more comfortable with my body now. I feel like I have that much more of an edge in life and in the dating world
Anonymous User
Learn more about male enhacement and gaining confidece in your package.
Morning Wood? Check This Out.
Do you wake up with a morning erection? Have you ever wondered why this happens? According to most of the scientific research, it is common…
Have A Curved Penis? Here Is Why?
Are you a guy with a curved penis? Does it hook to the left or right drastically, almost taking on a banana like quality? On the flip-side, do you have a bent…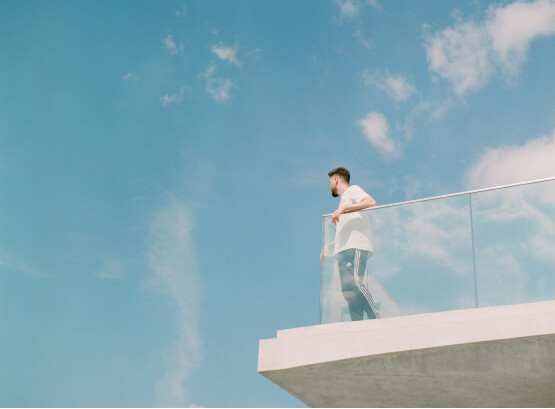 A recently released study published in the Journal of Sex and Marital Therapy reveals that 41% of men experience various forms of sadness after…
Ready To Learn More About Male Enhancement?
Once you see how easy it is to enhance your penis size with dermal fillers, you'll wish you would have done it sooner!